Dr. Neil Singh
Dr. Neil Singh is originally from the northwest suburbs of Chicago. He attended Nova Southeastern University in Fort Lauderdale for his dental and specialty degree, where he was recognized for his outstanding leadership in community service inside and outside of school.
Since his second year of dental school, Dr. Singh immediately felt drawn towards endodontics as a specialty—especially the challenge and meticulousness of the procedures—so he completed an endodontics residency at Nova Southeastern University. He was fortunate enough to be involved with research throughout his years in Nova, which allowed him to learn about newer endodontic therapies such as revascularization and regeneration procedures, along with in-depth lab work on new disinfecting agents and their interactions with bacteria.
Dr. Singh prides himself on his compassion for healthcare and community service. He is an active member in the American Dental Association, the American Association of Endodontists, the Illinois State Dental Society, the Chicago Dental Society, and the Alpha Omega Dental Fraternity. He is currently PRESIDENT ELECT for the Englewood branch of the Chicago Dental Society, and the New Dentist Liason for the branch, where he helps graduating colleagues find positions and roles in the community. 
During his residency, he married his lovely wife, Reena, who is also from the suburbs of Chicago. They decided to relocate back to Chicago to be closer to family and loved ones. This past year they welcomed their newest addition to the family, their beautiful daughter Sienna. Outside of the clinic, Dr. Singh loves the outdoors (even the cold) and exploring new things in this incredible city.  He enjoys physical fitness, cooking, and sports, and he is a bit of an art enthusiast.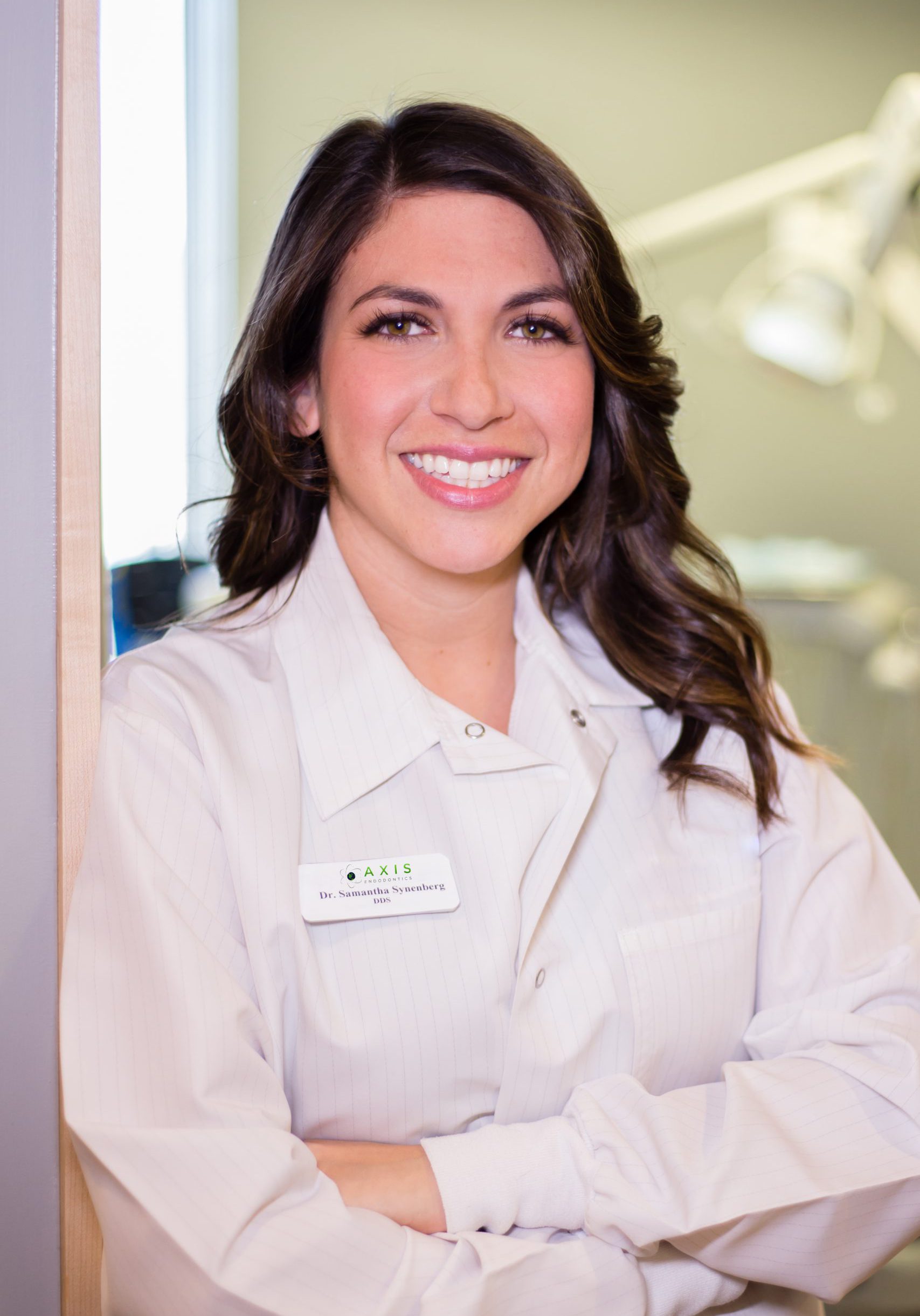 Dr. Samantha Synenberg
Dr. Samantha Synenberg received her Doctorate of Dental Surgery with honors from Marquette University School of Dentistry. She earned several honors there, including a Clinical Excellence Award and the Blumenfeld Scholarship. Dr. Synenberg received her Certificate in Endodontics after completing a post-doctoral endodontic residency at Tufts University School of Dental Medicine. Dr. Synenberg is board eligible with the American Board of Endodontics.
Dr. Synenberg joins Axis Endodontics with extensive clinical experience. She practiced in the Boston area, where she was voted a "Top Dentist" by her colleagues in 2017, 2018, and 2019 in Boston Magazine. During this time, she also served as a part-time clinical instructor at Tufts University School of Dental Medicine, teaching both the post-doctoral endodontic residents as well as the pre-doctoral students. Dr. Synenberg relocated to Chicago in 2019 and has been practicing endodontics in the north suburbs before joining Axis Endodontics. 
Dr. Synenberg's interest in endodontics started at a surprisingly young age in her father's endodontics practice in Cleveland, Ohio. She spent countless hours at the practice helping out and seeing first hand the importance of both the technical side and personal side of dentistry. She graduated from Lehigh University in Pennsylvania, where she earned a bachelor's degree in Biology and Religious Studies. Outside of the office, Dr. Synenberg loves exploring Chicago and its many culinary options with her husband Daniel and daughter Isabel.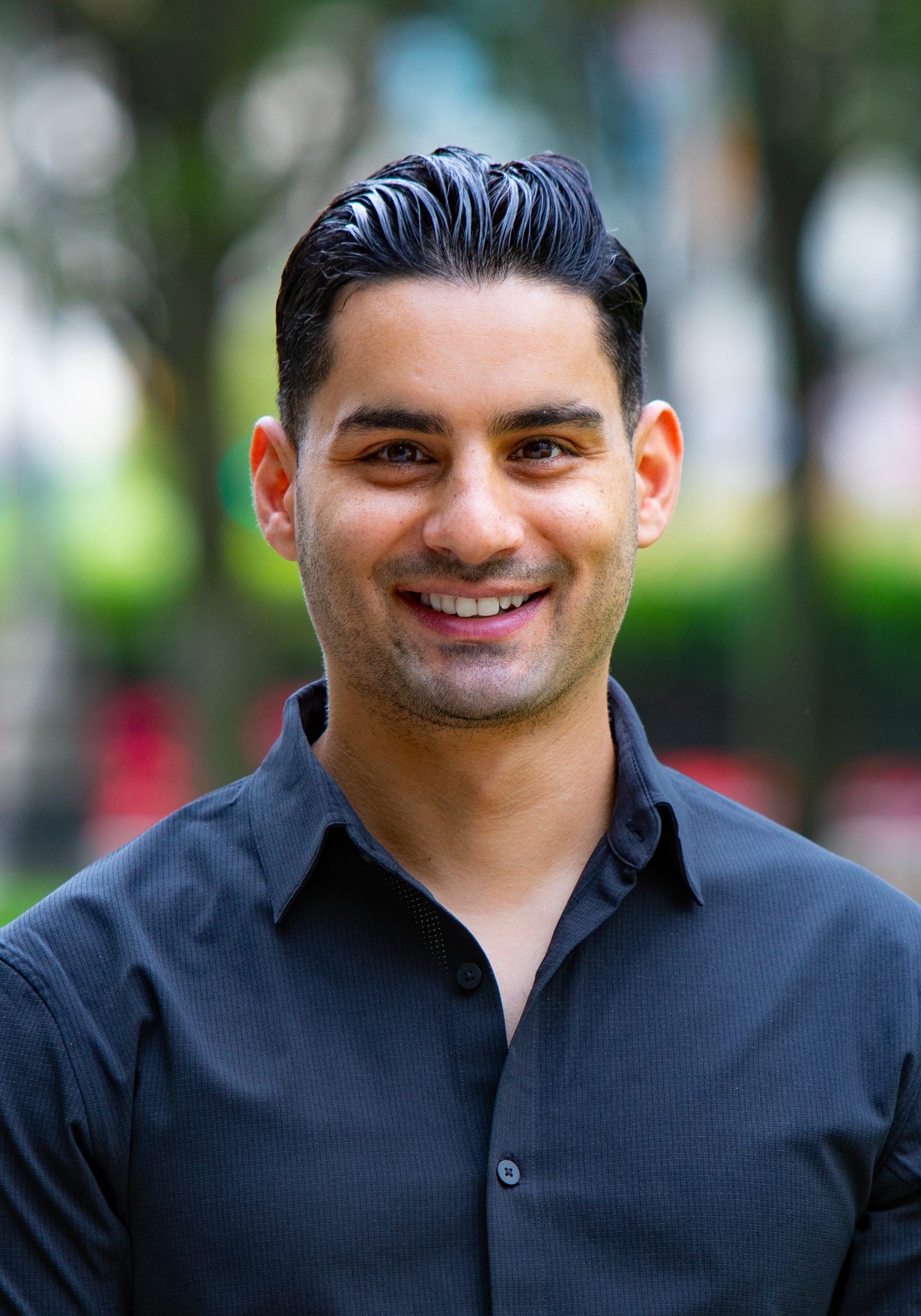 Dr. Ali Alsuhail
Dr. Ali Alsuhail initially graduated from the University of Baghdad, College of Dentistry in 2009, before moving to Chicago in 2011. 
He then earned his DMD after finishing a two-year advanced standing dental program at University of Illinois at Chicago, during which he was awarded Dr. Harry Saxon Scholarship Award for academic achievements. 
After graduation, he underwent further training in the Advanced Education in General Dentistry at South Texas Veterans Health Care System (STVHCS) in San Antonio serving US veterans. After two additional years of general dentistry private practice in the Chicagoland area, Dr. Alsuhail realized his passion for endodontics and returned back to University of Illinois College of Dentistry for a two year specialty residency. 
Outside of work, Dr. Alsuhail enjoys spending time with his family and friends, staying active biking around the city, playing tennis. He also loves travelling around the world especially if it's for watching the World Cup. 
Dental Assistant / HR
Maggie
Maggie has been in the dental field for 9 years, and loves what she does. She got married to her wonderful husband 2 years ago. They love spending time in the city, looking for new restaurants and coffee shops to try. She is looking forward to travelling and going on great adventures. In her free time she enjoys spending time with family and any outdoor activity. 
What is it about Axis?
"Being a part of a team that reflects the care, compassion and honesty patient's deserve."
Lead Dental Assistant
Veronica
What is it about Axis?
"Assisting our phenomenal endodontists and providing the best possible care, and the treatment to our patients. Along with working side by side with a team that feels like family."
Dental Assistant / Supervisor
Maria
Maria enjoys travelling and meeting with friends for her dinner club. In her free time she loves spending time with her family. 
What is it about Axis?
"I like the staff and the doctors here :)"
Patient Relations / Marketing Coordinator
Caitlyn
Caitlyn has been in dentistry for almost 5 years now, and loves every second of it. She is a mother to 2 handsome boys and a beautiful bonus daughter. On the weekends she and her husband enjoy spending time with the kids and exploring new places and creating memories together. Her biggest hobbies are spending time with her family.
What is it about Axis?
"We are not a team because we work together, we are a team because we respect, trust, and care for each other and our patients like family." - Caitlyn
Patient Reception / AR Specialist
Gabriela
Gabby graduated dental assisting school in 2017, since then she's expanded her skills and is now cross trained with the front desk team. When she's not at work she spends her time with her two dogs, Sushi and Poppy. Some of her hobbies include gardening and travelling. 
What is it about Axis?
"I enjoy working at Axis Endodontics because the whole team is fantastic, and feels like one big family."
Dental Assistant / Supervisor
Georgeanne
Georgeann is married and has four grown children. She has four grandchildren that are in their teens. She loves spending time in her backyard, planting flowers, and a vegetable garden. She enjoys riding her bike for exercise on some of the nearby trails. She has a little dog that loves taking walks at Lake Katherine. She is hoping to start travelling again!! Some of her hobbies include baking and gardening.
What is it about Axis?
"I love the people!! We meet so many kind patients! We also have a great staff, that work as a team!! That's always a plus to work with a group of ladies that help each other!"
Dental Assistant and DDS c/o 2026
Olga
Olga is from Tulsa, OK. She is an alumna of Oklahoma State where she received a degree in Microbiology, Cellular and Molecular Biology, and Spanish. Her dream is to use her degree to pursue a career in dentistry and use her passion to serve underprivileged communities in Spanish speaking countries. Some of her hobbies include exercising, and spending time with her dog Mac. 
What is it about Axis?
"I love how I was welcomed with open arms and am given the opportunity to learn new things about dentistry daily." -Olga
Patient Receptionist
Kayla